A bit of a different post but if you're anything like me sometimes breakfast can be a chore, either I haven't got enough time or a lot of the 'healthier' suggestions sound a bit too much for that time in the morning.
So! I have the perfect solution, Oats are such a good breakfast staple, healthy, keep you full for long and so on. But hot porridge in the spring and summer sounds like hell!
Que; Overnight Oats.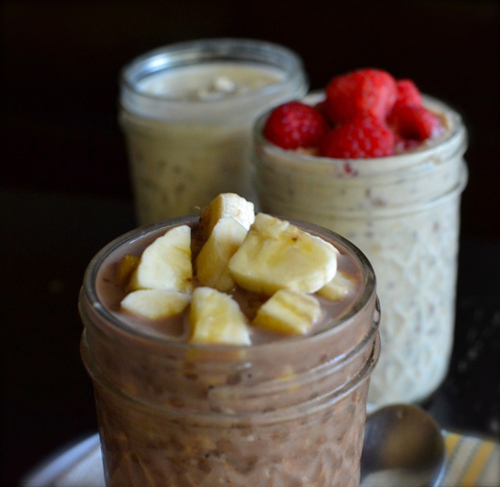 (laurenconrad.com)
You'll need 1 kilner jar, mines a 0.35l (and I got it from Sainsbury's), porridge oats, natural yogurt, cinnamon & a fruit of your choice.
Pop a cup of oats, a cup of milk and two table spoons of yogurt into your kilner, sprinkle a bit of cinnamon and add the fruit. Leave overnight & hey presto!
You can pretty much tailor this as you like so it doesn't get boring, I've been using blueberries, strawberries, lemon curd & peanut butter.
Enjoy!
R x