I'm always really interested to see what blogs other people read, I love looking at other people's lives and seeing what they've bought/styled like.
Here are a couple of my favourites :-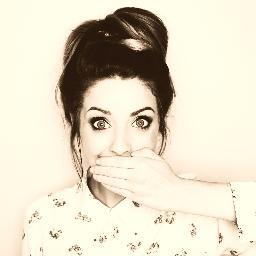 A youtuber/blogger/vlogger/designer - her CV is getting bigger by the day, it's very inspiring to see what someone can do just being themselves. Although I have quite different fashion tastes to Zoe - I just enjoy seeing what she's been out to buy and what her opinions are on things. Being the same age I guess it's just me being plain nosey! Anyone who already follows Zoe's every move via various social networking will already know once you start following her there's a whole group that comes along with it. There are lots of other things I could waffle on about, but I guess what keeps me coming back is; she just seems a genuinely nice person.
Now, I'm going to be honest here, I'm biased. This is a very good friend of mine so naturally I just love this blog but I'll still try and tell you as honestly as possible why..
If you are the type of person or like the type of person that is to the point, witty, a dry sense of humour, an eclectic taste but still remains the girly girl we all are inside you will love Ruth's writing style. You will find high end make up, fashion and accessories contrasted with the bargains that look like high end from local stores.
I wouldn't go as far to say that Ruth is hard to please but she certainly knows a good product from a bad, you're in safe hands here guys!
Everything on Becky's blog is appealing, the clear cut pristine images, her choice in about absolutely everything and her ability to make me want it all!
Becky is very high up on my list of those bloggers you look at and are a tiny bit green with jealousy, but she's definitely worked for her stake in the bloggersphere. She shares her shopping, her baking, her family, her boyfriend and her day to day life with us and we're all on tender hooks to see what's next. She even shares my love of white Roses, Primark and Lauren Conrad.
Laura is exactly what she says in her URL! a fashion journalist; you can expect a great contrast from the high street to high end on Laura's little spot of the internet. I've managed to snag a great Celiné lookalike handbag from Ebay thanks to Laura and fantasize over her ever growing collection of handbags and shoes, I do love a mulberry! Expect pink lipsticks, bargains from Primark that are similar to those pesky designers who want to charge us £££ and a good old fashioned wish list.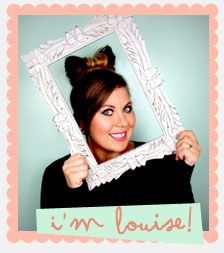 This is Louise, a youtuber/vlogger/blogger who covers any topic you can think of, fashion, beauty, babies and more! She's part of the youtube group that also homes Zoe (above). I like Louise's honesty, if something is poop she damn well tells you so and considering a lot of companies gift to Louise - they're very willing to take the risk she won't write about it or worse she'll tell you the truth! Similarly to Zoe I don't have the same tastes in everything as Louise but her honesty and down to earth approach is refreshing.
This is just a snip-it of what I read and I'll fill you in again soon on more! Enjoy!
R x